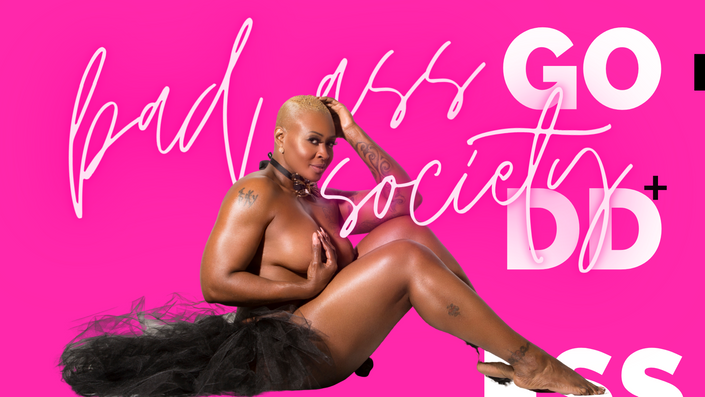 Bad Ass God-ish Society
Drop The Baggage & Get the B.A.G.
Oh, look at you with your Bad Ass Self!


I can already see that you are a lot like me and ready to radiate higher and plant seeds of prosperity.


We are in a season of a global re-set and I'm so ready to co-create with you and start manifesting some miracles.
I'm also excited to be building a tribe of those of us who are ready to awaken to our consciousness and call in the things that we desire and deserve.
It's never too late to be who you might have been, and I believe that this is the perfect time to start fresh and be supported by a strong tribe of other like-minded individuals.


We can't go back and change, or control anything that has already taken place. This is the time to use every gift that you have been blessed with to start working for you.


It's a time to remember who the F**K you are
& re-connect to the true essence of who you've always been.
Some may have forgotten, others may have never known but now you are ready and willing and that's what matters in this space and time.
Meet the NEW you and others like you in our growing sacred, and private conscious community.
This is a community for others like yourself who is currently ready to move out of a life of mediocrity, staleness, and fear.
If you're ready to be a part of a lifechanging experience and get out of your own way, while building a healthier lifestyle, body, and bank account, you are in for a treat!
It's time to drop the baggage and get the BAG!
Your Instructor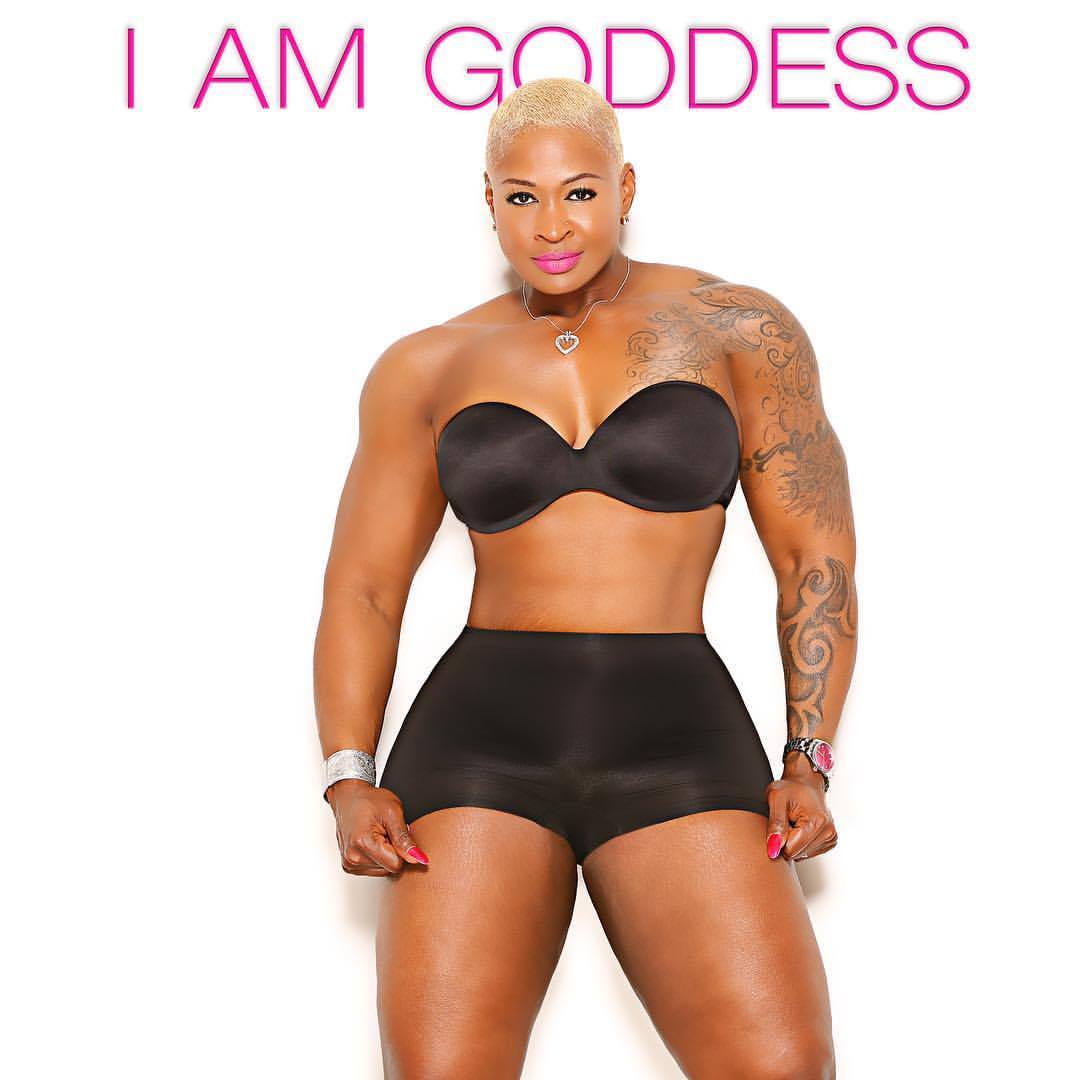 Because I know what you might be feeling and the struggles of being unhealthy and overweight, and ultimately UNHAPPY; I have developed a passion to help others get to the next level.
My name is Monna White and I have transformed my life in many areas.
For many years, I found myself living an unhealthy lifestyle...not just physically, but mentally.

One day I woke up and decided that I would no longer allow myself to continue being in abusive relationships I found myself in. I found my liberation through physical fitness and set intentions to stay dedicated to myself, and fully invested in getting to a specific weight loss goal.
I created an alter ego and I called her Goddess, which is now a lifestyle that I not only live but also coach. I use to be like many others who are afraid to live unapologetically, and out loud.
There are some women who don't know the power that they possess in their own lives and have been limiting themselves because of their own beliefs and fears. I am here to help you REVEAL the Goddess that lives within you.
Most women are taught to act and carry themselves in a non comfrontational, "prim and proper" way so that we stay in the comfort box. As long as you stay in the box, you & everyone else can be comfortable.
I myself, turned down my own glow for many years in hopes that people would like me and not be intimidated my strong personality and stature.
Well, NO MORE! I realize that I'm not alone in that way. We all want to feel liberated and FREE to be operating at our highest level.
I have developed a holistic approach to coaching you into fitness and beauty just by holding the mirror up to you. We start where you are and create a planned outline of where you desire to go.
Whether you are finding it difficult to fit in healthier foods, or a workout regimen into your schedule, or if you're unaware of how to establish a healthy lifestyle at all, I'm here to coach you. Together we will seek out and discuss where your obstacles are and what will work best for you.
Fitness isn't all physical. It first starts from within. We must first start to change the way we mentally process our emotions as well as the bad habits that we have developed over the years. In my coaching approach, I promote not only, creating and strong body, but also healthy skin, and strong mind. While there are negative stigmas concerning muscularity in women, I teach the importance of being not only strong, but also maintaining curves and sex appeal. I find that sex appeal derives from being confident and confidence derives from feeling great about the positivity you are creating in your life. Confidence comes natural when you are completely fit...MIND, BODY, AND SOUL. I coach you into FULL BODY FITNESS, starting with SELF AWARENESS/WELLNESS, and CONFIDENCE.
I look forward to helping you change your mindset and ultimately, motivating you into changing your life.
Course Curriculum
Welcome Bad Ass!
Available in days
days after you enroll
Frequently Asked Questions
When does the course/community start and finish?
The community starts now and never ends! It is a completely self-paced online community- you decide when you start and when you finish.
How long do I have access to the course?
As long as you are enrolled! After enrolling, you have unlimited access to this course for as long as you are a member - across any and all devices you own. When you cancel, your access will cancel. Until then, you have all access to this course and information.
What if I am unhappy with the course?
I would never want you to be unhappy! If you are unsatisfied with your subscription, contact us immediately to stop your subscription. But definitely communicate your feelings before you become unhappy.
Drop the Baggage & Get to The BAG